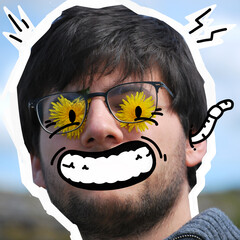 Fabia Sans
Concept designer and Illustrator
Barcelona, Spain
About
Hi there! I'm Fabia, a concept designer and illustrator currently working for Boulder Media / Hasbro as Concept Artist.
My love for animation and games pushed me away from architecture studies and into illustration and design. Since I graduated FZD School of Design I've worked as a concept artist, mainly in cg animation, both TV and feature. I have also worked as concept designer and art director for videogames.
I love designing environments that tell stories, focusing on the bigger picture but filled with detail, driving the story through design.
Let's talk!
Skills
Digital Painting
Environment Design
Digital Sculpting
Character Design
Drawing
Prop Design
Layout
Traditional Art
Software proficiency

Illustrator

Photoshop

SketchUp

ZBrush